Sir Rufus is retired, but still has all his lion pride. I had to do some major surgery to restore his tail, as his time as a bear ("I was never a bear, young lady," Rufus informs me, "I was serving my queen and country, and was incognito as a bear.") had robbed him of it. He's about 9 inches tall seated. Just behind him you can see Pluck.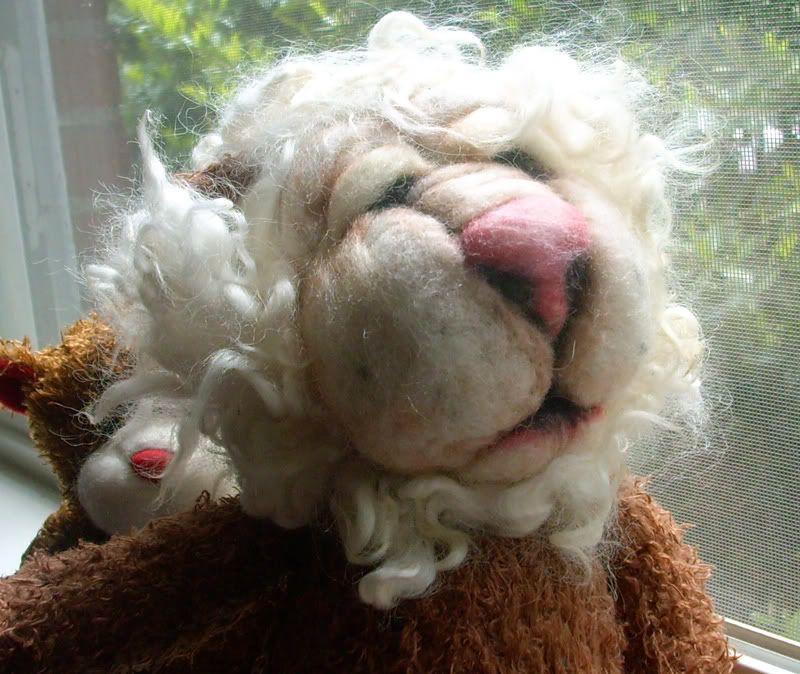 Pluck is stubborn and a bit petulant, but a good lad. He likes to hang out with Sir Rufus and hear his stories of his time undercover. Here's a before and after picture of Pluck.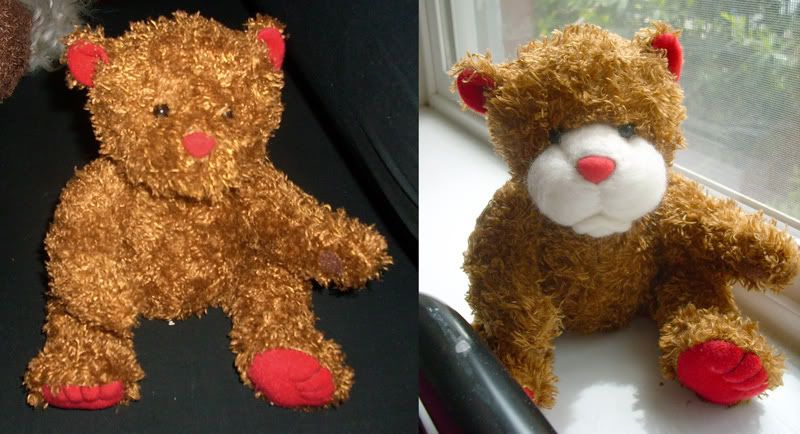 They both go on
Etsy
tomorrow. I don't know if anybody is going to buy any of my bears off Etsy (no nibbles yet), but it's fun to put them up there, anyway.
People wanted pictures of the Old Lion I made, and somebody else wanted a before and after.